Tahoe Keys Property Owners Association
Lake Tahoe's premier lakeside boating and recreational community delivering an exceptional lifestyle to homeowners.
Looking for updates regarding the Controlled Methods Test (CMT)?
You wish you lived here.
The Tahoe Keys Property Owners Association (TKPOA) is a well-maintained and operated recreational-oriented residential association of 1,528 property owners on the shores of Lake Tahoe.
Safe & Welcoming
A safe and welcoming community boasting a wide range of first-class activities, services, amenities, and facilities for homeowners and their guests to enjoy.
Surrounded by Beauty
A community and association committed to protecting and enhancing the outstanding natural resources that surround it.
Enjoying the Great Outdoors
The Tahoe Keys offers a unique opportunity for lake, boat, and outdoor lovers alike to relish and enjoy everything Lake Tahoe has to offer year-round.
Looking to pay your quarterly assessment fees?
The TKPOA offers electronic payments through ClickPay for your quarterly assessments. You can pay your assessment fees online and setup automatic payments.
Our amazing amenities & facilities.
All Tahoe Keys amenities are for the exclusive use of Tahoe Keys homeowners and their guests. Use of the pools and tennis courts require a homeowner access card. Please visit the Pavilion for more information or call (530) 542-6444 ext. 221.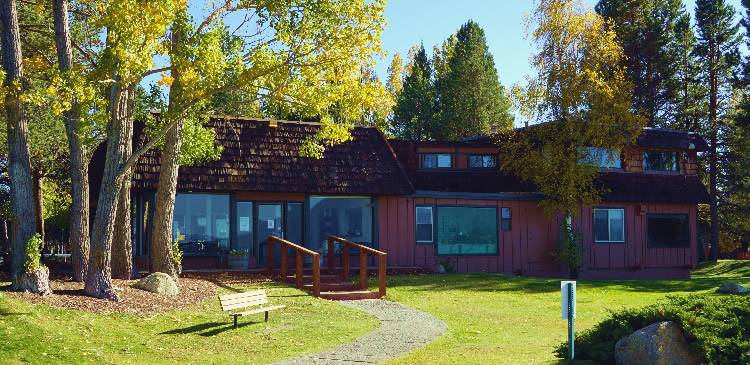 Pavilion
The Pavilion is the center of activity of the TKPOA and serves as the community clubhouse and admin office.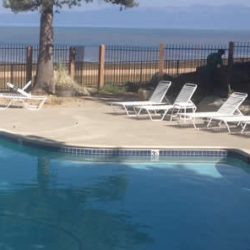 Outdoor Pool
Situated adjacent to the Pavilion, the outdoor pool has adjoining patios with lounge chairs and picnic tables.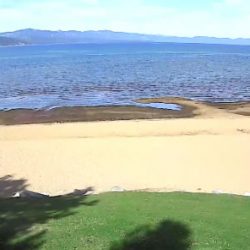 Private Beaches
There are two private beaches, one is located in front of the Pavilion, the other is accessed through a gate of Venice Drive.

Indoor Pool
A fully enclosed 25m swimming pool, two outdoor spas & changing rooms/showers.
Basketball Court
A regulation sized basketball court located off Ala Wai Blvd. Open from sunrise to sunset.
Beach Volleyball
Real sand and a view of Lake Tahoe make playing volleyball on the TKPOA court such a fun-filled experience. Open from sunrise to sunset.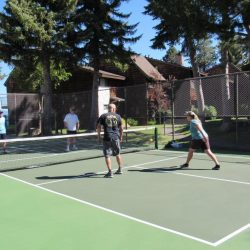 Pickleball Courts
There are four PickleBall courts situated on the lakefront by the Pavilion. Open from sunrise to sunset.
Tennis Courts
There are seven professional-grade, lighted tennis courts. Open from 6 am to 10 pm.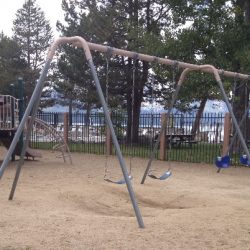 Playground
A totally enclosed area with swings, slide, and other playground items plus a sandy area for play.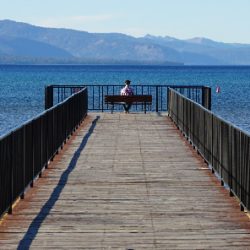 Pavilion Pier
Extending out over the Lake, it's a perfect place for relaxing, watching sunsets and taking photos.

Boat Docks
Waterfront living provides direct boating access to and endless, breath-taking views of, Lake Tahoe and its natural beauty.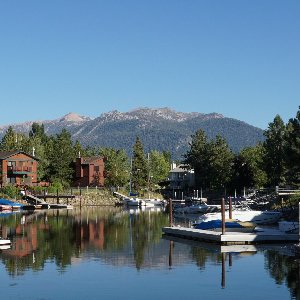 Channels
Providing boating and watercraft access to Lake Tahoe via the East and West channels.
Read the latest news.
Stay up to date on what's happening around the Tahoe Keys.
The TKPOA Pavilion Office is currently experiencing an internet outage that is affecting Staff email and phone connections. Staff continues to work behind the scenes however member services are limited…
The Tahoe Keys Property Owners Association has been notified that the Pedestrian Access Gate located at Lighthouse Shores is currently inoperable and has not been working since approximately Friday April…
The fight against aquatic invasive species.
Aquatic weeds have spread to many areas around Lake Tahoe, creating the urgency that lake-wide collaboration is needed to control aquatic invasive species (AIS). The 2015 Lake Tahoe Aquatic Invasive Species Implementation Plan lists the Tahoe Keys lagoons as the highest priority areas for control of AIS in Lake Tahoe, as the largest and most persistent population of aquatic weeds grow in this location, sprawling over 172 acres of waterways.
The Growing Problem
There is growing concern about the spread of aquatic invasive and nuisance plant species which cover over 90 percent of the Tahoe Keys lagoons.
A Collaborative Multi-Stakeholder Process
TKPOA has developed an Integrated Aquatic Weed Management Plan (IMP) that is based on the most cost-effective mix of identified weed control methods. While harvesting and bottom barriers are currently allowed, the use of aquatic herbicides is being studied in partnership with TRPA and Lahontan Regional Water Quality Control Board.
EIR/EIS Process
Lead by TRPA a comprehensive assessment of the impacts of aquatic herbicides is underway to provide a scientific basis for regulatory consideration.
Best Management Practices
TKPOA is working to develop ways to minimize the quantity of fine sediments in the Tahoe Keys lagoon water. The primary method to reduce fine sediments is by increasing the number of properties that have Best Manage Practices (BMP) in place. To this end, all primary residence construction plans requiring City approval must be reviewed by ACC to ensure that BMPs are included where applicable.
Environmental Stewardship
TKPOA is actively participating in several local, basin-wide, environmental committees and task groups. We are working with TRPA (Tahoe Region Planning Agency) and TRCD (Tahoe Resource Conservation District) on the study and testing of control methods for aquatic invasive species. We are participating with The League to Save Lake Tahoe's "Eyes of the Lake" program and on marking storm drains. TKPOA is redoubling its efforts to reach out to our many neighboring communities and you can read more about some of our projects and initiatives below.