Landscaping
A community and association committed to protecting and enhancing the outstanding natural beauty and resources that surround it.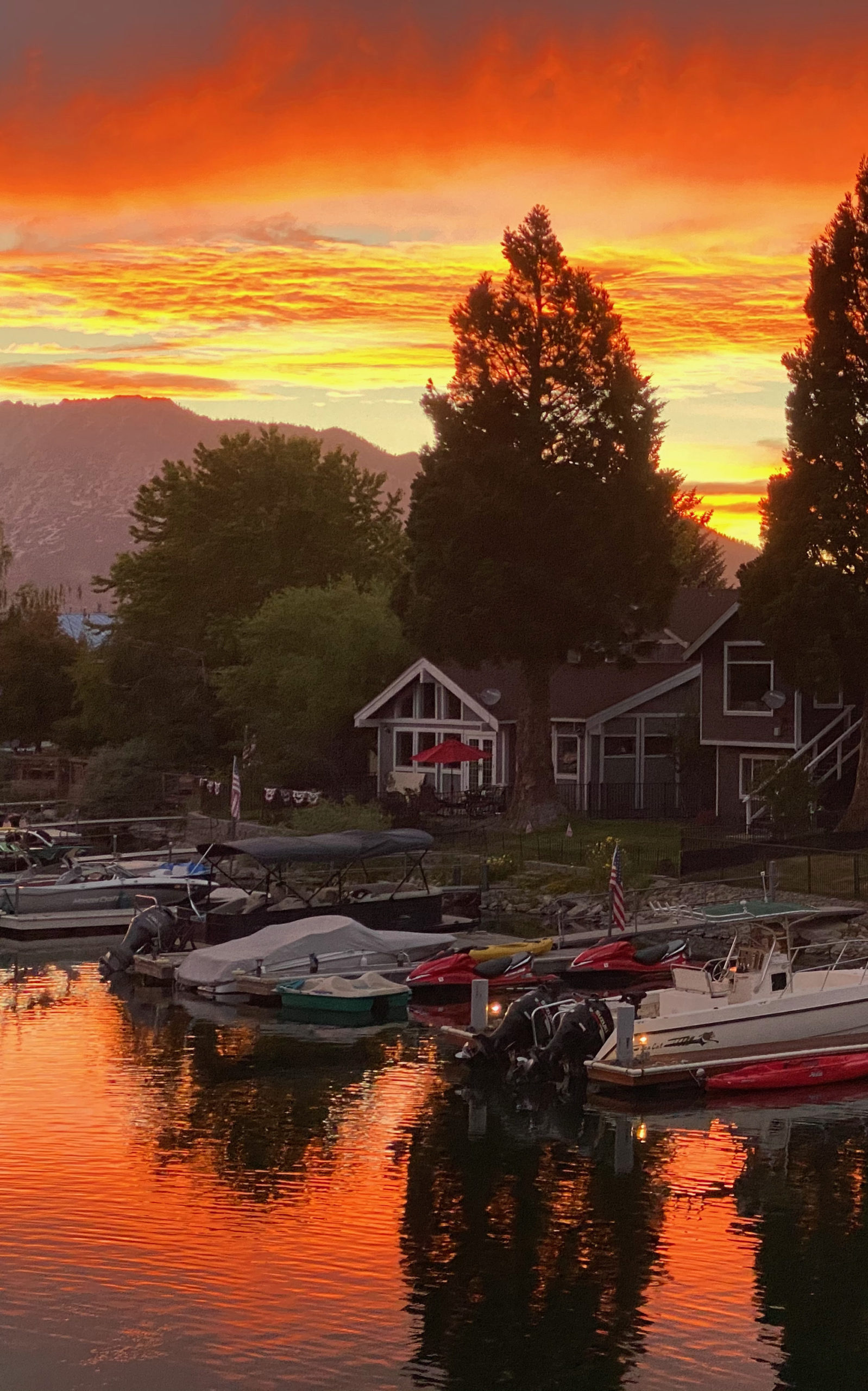 Overview
The Architectural Control Committee (ACC) encourages and permits private owner landscape design proposals that reduce water consumption and runoff.
---
Protecting the Environment
The ACC encourages the use of water-efficient native plants, while still protecting the outstanding visual and aesthetic qualities of the neighborhoods. TKPOA has designed several projects for "turf conversion" in common areas. The association is currently working with the City of South Lake Tahoe on concepts to replace turf areas with native plantings and drip irrigation.
The association provides handouts to property owners to educate them on environmentally friendly landscaping methods.
Eliminating Phosphates
Maintenance and ACC personnel require landscape contractors working on common areas to use zero phosphorous fertilizers. Phosphorous can run off the landscaping into the lagoons, where it promotes the growth of algae and aquatic weeds.
A big push currently being made is to eliminate the use of phosphorous on single-family property landscape.
Single-family homeowners should contact their landscape contractor and instruct them to use only zero phosphorous fertilizer. If you buy and apply your own fertilizers, look for the ingredients list, which may look like this 15-15-10. The center number is the phosphorous content, which should be zero – "0".
Requiring Best Management Practices (BMP) Certification in City-approved Construction Plans
The Architectural Control Committee reviews all construction plans. Part of the review entails checking for BMP certification sign-off by the City of South Lake Tahoe. BMPs are a list of acceptable designs (Best Management Practices) that eliminate runoff into the lake. The association supports single-family homeowners in the Tahoe Keys, who do not yet have BMP certificates, to get BMP certified.