Amenities & Facilities
All Tahoe Keys amenities are for the exclusive use of Tahoe Keys homeowners and their guests.
Our amazing amenities & facilities.
Use of the pools and tennis courts require a homeowner access card. Please visit the Pavilion for more information or call (530) 542-6444 ext. 221. Right to pass by permission, and subject to control, of the owner. California Civil Code, Section 1008.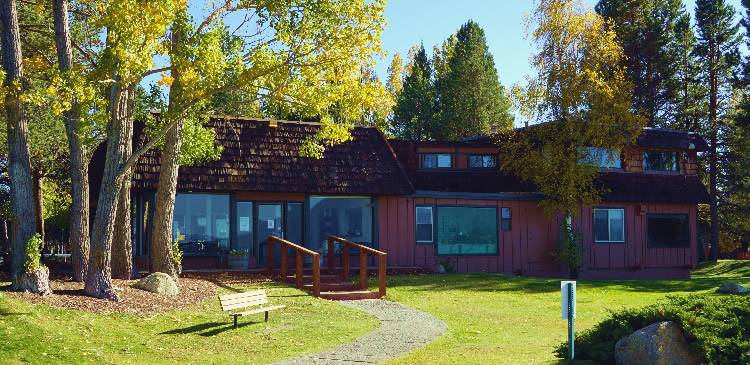 Pavilion
The Pavilion is the center of activity of the TKPOA and serves as the community clubhouse and admin office.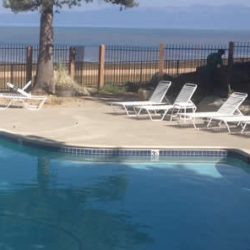 Outdoor Pool
Situated adjacent to the Pavilion, the outdoor pool has adjoining patios with lounge chairs and picnic tables.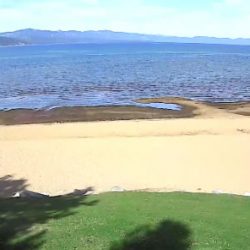 Private Beaches
There are two private beaches, one is located in front of the Pavilion, the other is accessed through a gate of Venice Drive.

Indoor Pool
A fully enclosed 25m swimming pool, two outdoor spas & changing rooms/showers.
Basketball Court
A regulation sized basketball court located off Ala Wai Blvd. Open from sunrise to sunset.
Beach Volleyball
Real sand and a view of Lake Tahoe make playing volleyball on the TKPOA court such a fun-filled experience. Open from sunrise to sunset.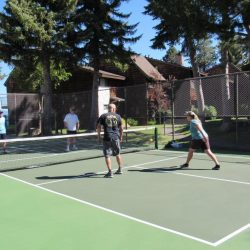 Pickleball Courts
There are four PickleBall courts situated on the lakefront by the Pavilion. Open from sunrise to sunset.
Tennis Courts
There are seven professional-grade, lighted tennis courts. Open from 6 am to 10 pm.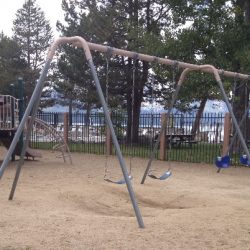 Playground
A totally enclosed area with swings, slide, and other playground items plus a sandy area for play.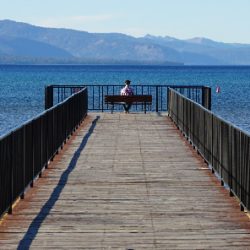 Pavilion Pier
Extending out over the Lake, it's a perfect place for relaxing, watching sunsets and taking photos.

Boat Docks
Waterfront living provides direct boating access to and endless, breath-taking views of, Lake Tahoe and its natural beauty.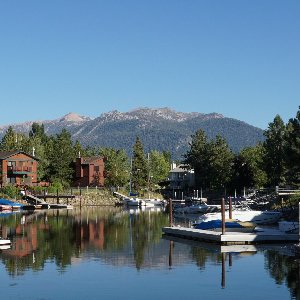 Channels
Providing boating and watercraft access to Lake Tahoe via the East and West channels.
Want to make a booking for a special event?
Certain common areas and amenities can be booked for special events, weddings, birthday parties and other celebrations.